Regular price
Sale price
$10.00 USD
Unit price
per
Sale
Sold out
Share
Plague Doctor 
Watercolor
Year:2022
Artwork by @macysfoxyart
Plague Doctor pin up is a watercolor painting that captures the mystery and intrigue of a doctor wearing a traditional plague mask. The painting depicts the doctor in a striking pose, with one hand resting on a cane and the other holding a lantern, casting an eerie glow on the scene.
In the background, the smoke rises in a form of skulls, adding to the sense of foreboding and danger. The use of watercolor gives the painting a softness and fluidity that adds to the dreamlike quality of the image.
The plague mask itself is a symbol of the dangers and fears of the past, when epidemics like the Black Death swept through the population, causing widespread panic and death. The image of the Plague Doctor, with his beaked mask and black robes, has become an iconic symbol of that time, representing both the fear and the hope that people felt in the face of such a devastating disease.
Plague Doctor is a captivating and thought-provoking painting that captures the imagination and draws the viewer into a world of mystery and intrigue. It is a reminder of the power of art to evoke emotion and tell a story, and a tribute to the enduring fascination with the Plague Doctor and the history of the Black Death.

Archival giclee prints come hand signed and embossed on textured cold pressed 150 gsm acid free watercolor paper.

Packed in a acid free protective sleeve, shipped with cardboard
View full details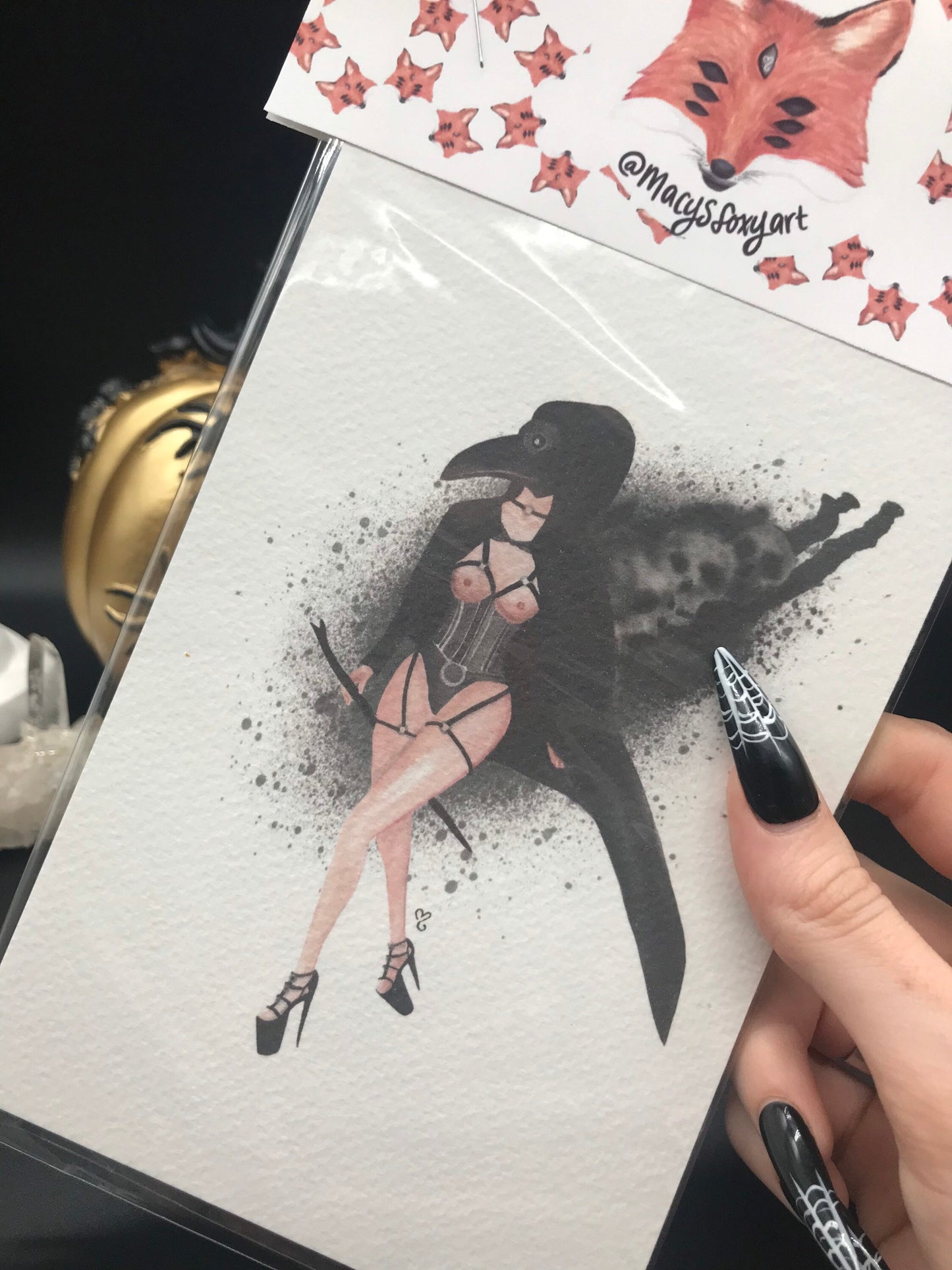 Shipping

Share the details of your shipping policy.

Returns

Share the details of your return policy.